This is not an official site and has no association with Clay Aiken,
his label, or his management.



Click grahic above to buy tickets from Ogunquit Playhouse.

Click Press Release Preview above to See More.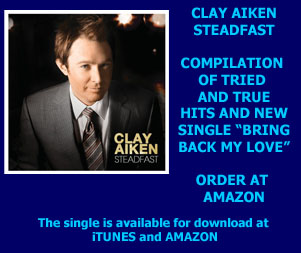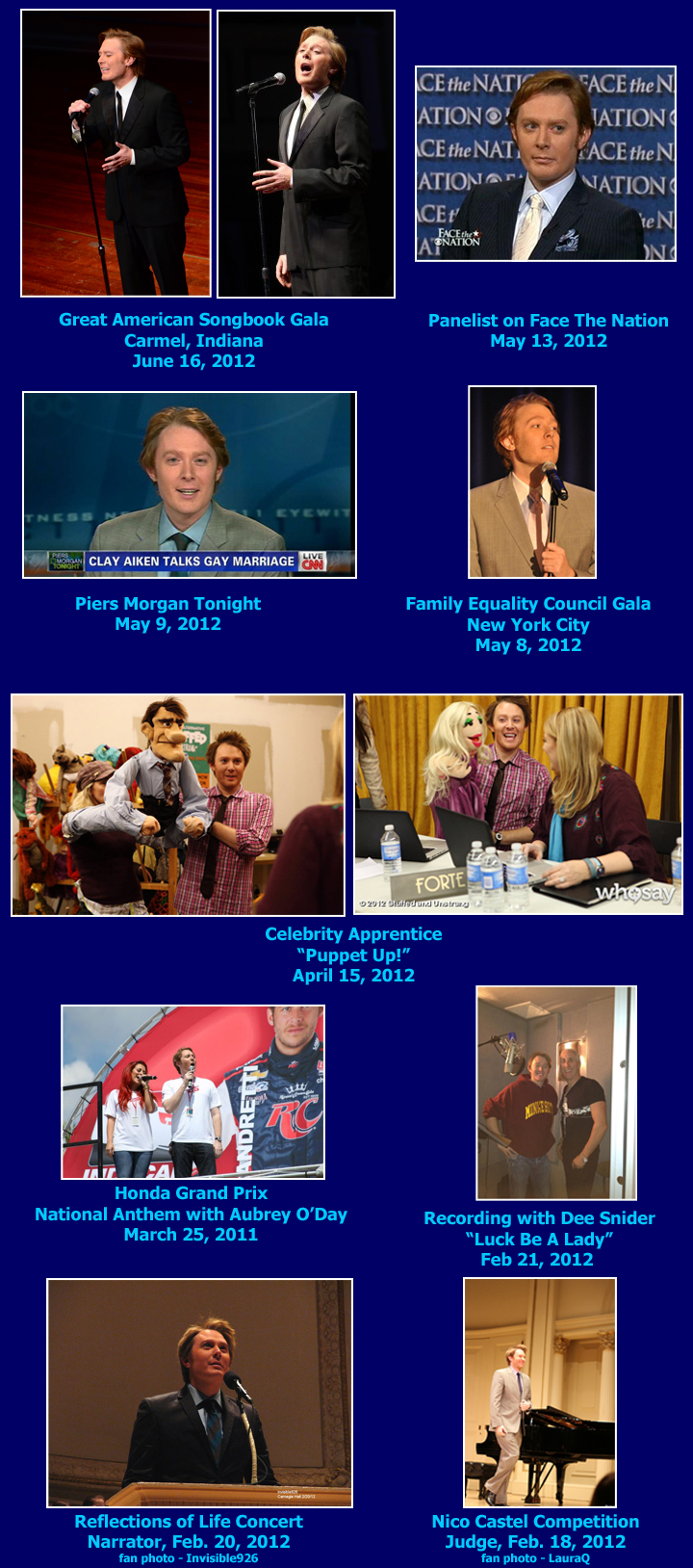 THE NATIONAL INCLUSION PROJECT 2013 CHAMPIONS GALA INFO
LINKS TO CLAY'S OFFICIAL SITES


STAR SPANGLED BANNER, NHL ALL STAR GAME, JAN 30,2011
Clay Aiken -- A Day in the Life- PopEater
Promo - PBS Special (PLAYING NOW ON MANY PBS STATIONS)
THOSE MAGIC CHANGES, BRINGING BROADWAY HOME CONCERT
June 21, 2010, Raleigh, NC
video by Sam Bernero (toni7babe)
The View, June 2, 2010


CLICK HERE TO CONTACT WEBMASTER
....................